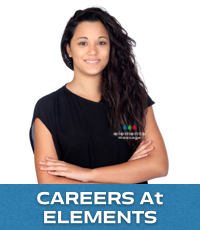 You should LOVE where you work…
Work with the best clients, hands down
Our clients look for a wide range of services. You perform the type of massage that fits your interest and skills
We are known for the highest level of customer care and attract clients who appreciate first-rate service.
Surround yourself with quality
Join our team of highly talented massage therapists who, on average, have 3+ years of experience and have worked for us 2+ years
Develop your skills with paid monthly massage and free training including small group work, CE courses and one-on-one personalized training with your fellow team members
Our team is passionate about massage and respectful of each other. Management listens & responds to team feedback
Transition with ease
We need more team members to meet our client demand so you will start with a full schedule
Pick the number of shifts you want – no minimum shift requirements. We do ask that you be flexible with night & weekend coverage, as that's when we are the busiest.
Grow your income
Supplement your current pay with a reliable income
Enjoy many benefits including bonus pay; PTO; compensation for late cancellations & no-shows; Insurance Contribution; Aflac; and longevity awards
Enjoy our hassle-free work environment
No paperwork, no marketing, no laundry, no product sales – JUST MASSAGE!
Flexible scheduling & time-off
Take care of yourself
Recovery time you need to stay healthy – choose between breaks after each massage or mid-shift
Body mechanics training provided to increase effectiveness and promote your career longevity
We are an equal opportunity employer
Does this sound like your kind of home? Apply now!